KINGS & PRIESTS, INC.
MANHOOD | MISSION | MARKETPLACE
June 9th & 10th, Orlando, Florida
Leave with a plan to grow personally, spiritually, and financially
Improve everything you started
Register Now
Kings & Priests is a two-day experience to equip men with relationships and tools to fulfill their God-given purpose.
THIS YEAR'S THEME: Manhood, Mission, Money & Marketplace
Who should attend: All men hungry to be wiser, more innovative, wealthier, healthier, and closer to God than ever before.
OUR PROMISE.
On June 9th & 10th, every
man

will...

Receive plans for generational wealth and personal success.

Empower their spiritual life with God.

Become master providers for three generations.

Increase their finances and business by at least 35%.

Grow the intimacy in their relationships.

Build new relationships to advance their Kingdom- calling.

Get guidance and direction needed for the next ten years.

Restore what was lost in his life.

Register Now
WHERE? The Citrus Club and Majestic Life Church.
On Friday, June 9th, Majestic Life Church at 821 S. Kirkman Road, Orlando, Florida 32811
On Saturday, June 10th at The Citrus Club, 255 S Orange Ave, Orlando, FL 32801
I'm Ready!
Meet A Few of Our Leaders for June 9th & 10th
Terrell Fletcher
Former NFL star, pastor and community leader called to help men overcome difficulties.
Joshua Giles
Senior prophet and the spiritual voice of the next generation of ministry gifts.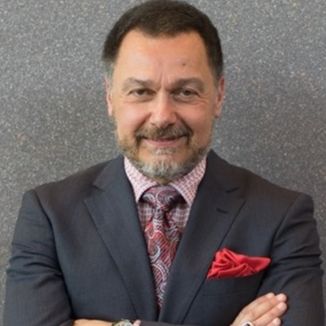 Dr. Mark Chironna
Mentor to 1000's of leaders worldwide, helping them build organizational impact.
Canton Jones
Grammy-nominee artist and the leader of the hip-hop Gospel genre raising up new voices.
Simon Bailey
Corporate America's top motivational speaker, best-selling author and leadership guru.
Luther Ragsdale II
Bought, sold and managed over $2 billion in real estate to help men create wealth.
Tim Needham
Innovative leader called to raise up family men to be providers, real men and lovers to their wives.
The King & Priest Itinerary
Every tool, speaker, strategy, workshop, lunch, relationship, prophecy, and testimony is designed to make you a better man.
For 20 years, our mission has been to resource
men

to make their lives better.
Our Calling
A few years later, under the leadership of Dr. Robert J. Watkins, we held our first International Kings & Priests Conference with a call for unity.
Our Future
With education, serving, and biblical principles guiding us, 50,000+ men's lives have been impacted by Kings & Priests.
HEAR WHAT MEN ARE SAYING...
Limited Early Bird Price Available Now
Prefer to speak to someone about group registration? 1.888.526.1118
Frequently Asked Questions
Are women invited to Kings & Priests?
How long has Kings & Priests been around?
What are the dates and speakers of the Conference?
Is there a registration fee?
Will I get a chance to engage with the speakers and attendees?
Are group discounts available?